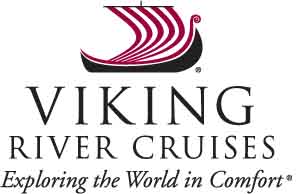 YOU'RE INVITED TO A FREE VIKING RIVER AND VIKING OCEAN CRUISE SHOW!!
On Saturday, March 2, 2019
At The San Marcos Community Center
3 Civic Center Drive
San Marcos, CA
Doors Open At 12:30 PM
Presentations Begin At 1:00 PM
Please join us at the San Marcos Community Center on Saturday, March 2nd from 1-4 to learn all about "What's Cruising in 2018/2019 And Beyond for Viking River and Viking Ocean Cruises!". This is a FREE event open to the public and is a great way to get the "inside scoop" . Doors open at 12:30 PM and the presentation will begin at 1:00 PM. You'll get an up close and personal preview of all that's coming up. There will be cruise specials, special Cruise Show shipboard credit and more! Come join us for this annual event. A special gift too for all attendees!!
If you're out of town, or can't make it, give us a call to find out about our special CRUISE SALES!
FOR FREE TICKETS CLICK HERE
Click The MAP For Driving Directions
We Hope To See You At The Show!!
For More Information....Call 760.743.7447
Don't Miss The Boat!!